INTERNATIONAL INDUSTRIAL EXHIBITION
"EXPO-RUSSIA IRAN 2023"
TEHRAN BUSINESS FORUM

10 - 12 October 2023
Tehran, Iran
Tehran Milad Tower International Convention Center
Online exhibition platform www.ExpoEurasia.org
Thematic sections of the exhibition:
•Energy;
•Machinery;
•Metallurgy;
•Instrument;
•Transport and logistics;
•Geology and Mining;
•Construction;
•Chemical industry;
•Telecommunications;
•Information technology;
•Innovation and investment;
•Banks and insurance companies;
•Agriculture and food;
•Medicine & pharmaceuticals;
•Education and science
The purpose of the exhibition: the development of economic, scientific, technological, cultural and political cooperation between the Russian Federation and the Islamic Republic of Iran, the establishment and strengthening of ties between the two countries, the development of joint business, trade, economic and investment relations.
The exhibition is supported by the Chamber of Commerce and Industry of the Russian Federation.

The exhibition EXPO-RUSSIA IRAN 2023 - is:
•Unique business atmosphere;
•The high level of visitors;
•Targeted program of events for professionals.
We invite you to take part in the International industrial exhibition "EXPO-RUSSIA IRAN 2023", business events and interesting cultural program from 10 to 12 October 2023!
The exhibition "EXPO-RUSSIA IRAN 2023" in Tehran includes:
•Yerevan Business Forum;
•Round Tables: "Transport and communications" , "Energy and natural resources", "Agriculture", "Health", "Science and education";
•Interesting cultural and excursion program.

Subscribe to receive updates on the exhibition https://t.me/exporf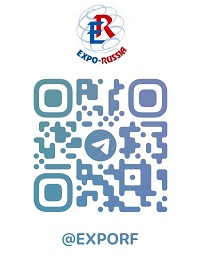 The Organizing Committee:
JSC "Zarubezh Expo"
Str. Prechistenka, 10
+7 (495) 637-50-79, +7 (495) 637-36-33, +7 (495) 637-36-66 +7 (499) 766 92 82
multi-channel number +7 (495) 721-32-36