The 5th Anniversary International Industrial Exhibition
EXPO-RUSSIA VIETNAM 2023/EXPO EURASIA – 2023
Hanoi Business Forum
Socialist Republic of Vietnam
I.C.E Hanoi International Exhibition Center
No. 91 Tran Hung Dao, Hoan Kiem District Hanoi
06 - 08 December 2023
Online exhibition platform www.ExpoEurasia.org
Organizers: Zarubezh-Expo JSC
The exhibition is held under the patronage of the Chamber of Commerce and Industry of the Russian Federation.
The exhibition «EXPO-RUSSIA» is supported by the Federation Council of the Russian Federation, State Duma of the Russian Federation, Ministry of Foreign Affairs of the Russian Federation, Ministry of Economic Development, Ministry of Industry and Trade, other branch departments of Russia, as well as the Embassy and Trade Representation of the Russian Federation in Vietnam, Vietnam leaders, industry ministries of Vietnam, Rossotrudnichestvo, Eurasian Business Association.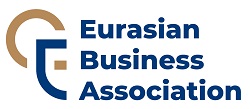 Targets and goals:
• To support further development and strengthening of trade and economic relations between Russia and Vietnam, to diverse forms and directions of Russian-Vietnamese economic cooperation
• To promote Russian export of high-tech products to the Vietnamese market
• To extend investment cooperation and to represent the most promising Russian investment projects at the exhibition
• To stimulate innovation activity and interaction of scientific institutions of two countries
Subjects:
• Energy: construction, modernization and reconstruction of energy facilities, power engineering, components and spare parts for them. Renewable energy sources. Energy saving equipment and technologies
• Electronics, electrical engineering and electrical equipment (wires and cables, mobile power plants, electrical fittings, installation of power lines), microelectronics
• Civil/industrial construction; construction materials;
• Construction of roads, railways and bridges
• Machines for construction, road building and lifting, forest sector, enterprises of the fuel and energy complex, gold mining, coal mining, mining industries (mining equipment), utilities
• Equipment and technologies for exploration, mining and processing of minerals
• Oil and gas industry
• Mining industry
• Chemistry and petrochemistry: equipment, technologies, agrochemical substances, fertilizers, plastics, rubber
• Mechanical engineering. Technologies and equipment
• Metal products, pipes
• Agricultural machinery, equipment for processing and storage of agricultural products
• Water supply and water management, sewage treatment plants
• Cars, trucks and special vehicles; components, spare parts and accessories for them
• Aircraft engineering, air navigation equipment and air traffic control systems
• Medicine: equipment, instruments, medical furniture and clothing. Pharmaceuticals. Biotechnology
• Nanotechnology, new materials
• Consumer goods, etc.
• Food and beverages
• Regional investment and innovation projects
• Education and science
Business program:
• Vietnam-Russia Interregional Business Forum
• Presentation of Russian and Vietnamese companies
• Economic cooperation conference
• Thematic round tables:
- Round Table on Cooperation in Medicine and Healthcare
- Round Table on Cooperation in the field of Construction and Architecture
- Round Table on Cooperation in Agriculture and Food industry
- Round Table on Cooperation in Energy and Industry sectors
• Exchange of contacts in B2B format

To action give information support leading mass-media of Russia and Vietnam. In the industrial exhibition in Vietnam «EXPO-RUSSIA VIETNAM 2023» will take part more than 100 Russian industrial companies. We suggest to reserve in advance an exhibition area under the special prices allowing considerably to save. We express confidence that your participation in an exhibition «EXPO-RUSSIA VIETNAM 2023» will be as much as possible effective.
Subscribe to receive updates on the exhibition https://t.me/exporf