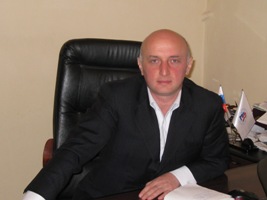 I have the pleasure to welcome the participants and visitors of the Ninth Russian Industrial Exhibition "Expo-Russia Jordan 2010" which has become one of the most prominent events in the economic and political life of our countries. This event is very meaningful and demonstrates the strengthening of relations between Russia and Jordan. Clearly, long-lasting partnership of our countries facilitates such events on a regular basis to reach even better understanding and find new ways of mutually beneficial cooperation through business conferences, round tables and companionship.
Today's world makes it absolutely necessary not only to maintain but also to develop economic cooperation, promote mutual investments, launch perspective innovation projects and initiate direct contacts.
I feel sure that the exhibition "Expo-Russia Jordan 2010" will provide perfect conditions for businessmen from Russia, Jordan and the Middle East for further economic integration to start initiatives and transform them into long-term cooperation.
Welcome again and good luck with your plans, discussions and new agreements!
Chairman of organizing committee of "Expo-Russia" David Vartanov